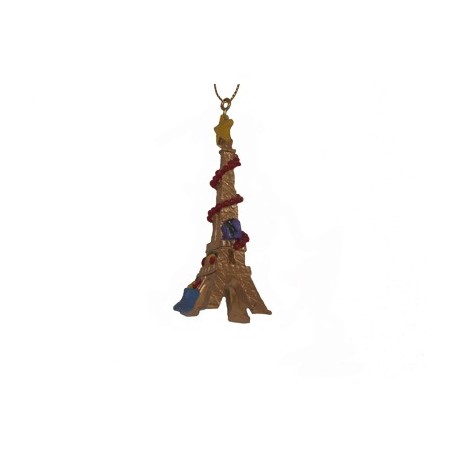  
"The Eiffel Tower garland" Christmas ornament
Discover our "Eiffel Tower Garland" Christmas Hanging! An exquisite decoration for your Christmas tree, combining the charm of Paris with the magic of the festive season. Made of resin and measuring 8 cm, it will enhance your festive atmosphere.
100% secure payment
with Stripe and Paypal
Free delivery from 50€ onwards
of purchase in metropolitan France
Fast delivery
orders prepared with care and shipped quickly
Hang a piece of the heart of Paris from your tree with our "La Tour Eiffel guirlande" hanging lamp. Fashioned from durable resin, this 8 cm centerpiece captures the essence of Christmas in Paris. Imagine the glittering Eiffel Tower, majestic and elegant, delicately wrapped in festive garland. This decoration isn't just an ornament; it's a celebration. Every detail, from the lustrous resin to the delicate garland, has been designed with love and care. Whether a gift for a loved one or an addition to your personal collection, this hanging lamp is sure to evoke timeless memories of the festive season in Paris. Don't wait any longer to add this Parisian touch to your Christmas tree.
No customer reviews for the moment.
6 other products in the same category: