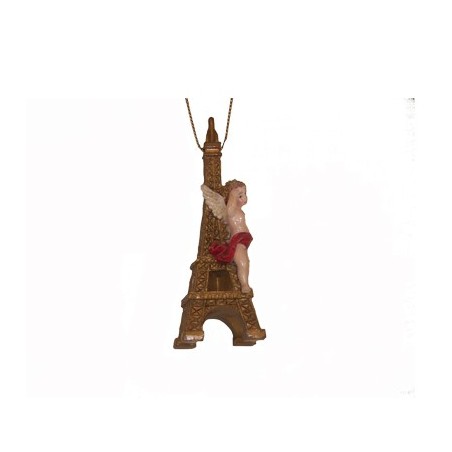  
"The Eiffel Tower and the Angel" Christmas ornement
Discover the "Eiffel Tower and Angel" Christmas Hanging Lamp - the perfect Parisian touch for your Christmas tree! Height: 8 cm. The decoration that makes all the difference.
100% secure payment
with Stripe and Paypal
Free delivery from 50€ onwards
of purchase in metropolitan France
Fast delivery
orders prepared with care and shipped quickly
Add a magical, Parisian touch to your party with the "Eiffel Tower and Angel" Hanging Lamp. Every detail of this 8 cm decoration is designed to amaze and delight. Imagine the majestic Eiffel Tower, the timeless emblem of Paris, softly lit by the lights of your Christmas tree, with a delicate angel watching over it. It's more than just a tree hanging, it's a journey to the heart of the magic of Christmas in Paris. What better way to warm up your winter evenings and capture the essence of the festive season? This decoration is not only beautiful, it's a symbol of the charm, elegance and mystery of Paris during the festive season.
No customer reviews for the moment.
6 other products in the same category: