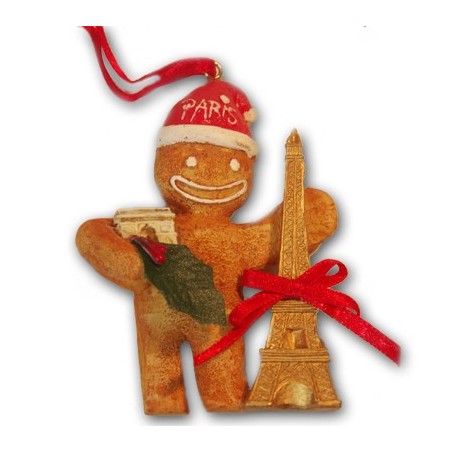  
"Gingerbread" Christmas ornament
Succombez au charme parisien avec notre Suspension de Noël Pain d'épice ! Une décoration idéale pour votre sapin, alliant le mythique bonhomme de pain d'épice et l'iconique tour Eiffel. Mesure : 6cm x 8cm.
100% secure payment
with Stripe and Paypal
Free delivery from 50€ onwards
of purchase in metropolitan France
Fast delivery
orders prepared with care and shipped quickly
When the magic of Christmas meets the elegance of Paris, the result is a must-have decorative piece: our Gingerbread Christmas Hanging. Cut to the perfect dimensions of 6 cm x 8 cm, it hangs delicately from your Christmas tree. Imagine the sweet face of a gingerbread man, wearing a festive Christmas bonnet and proudly holding a miniature of the Eiffel Tower. Every detail is designed to evoke sweet memories of a Christmas in Paris. It's more than just a decoration, it's a moment, an emotion, a return to those illuminated Parisian streets, where the smell of gingerbread mingles with winter freshness. Treat yourself to a piece of the City of Light on your tree this year!
No customer reviews for the moment.
6 other products in the same category: