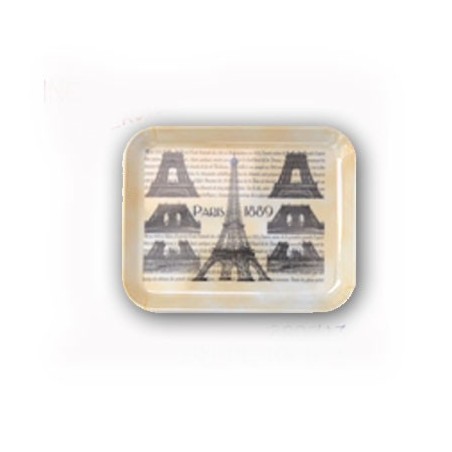  
Paris Eiffel Tower Construction Tray
Immerse yourself in history with our Paris Eiffel Tower Construction Tray. Available in two sizes, each tray depicts the majestic evolution of the Iron Lady. Ideal for Paris and history lovers.
100% secure payment
with Stripe and Paypal
Free delivery from 50€ onwards
of purchase in metropolitan France
Fast delivery
orders prepared with care and shipped quickly
Travel back in time with our Paris Eiffel Tower Construction Tray, an exceptional melamine piece that tells the story of the Eiffel Tower's grandiose ascent. Each illustration meticulously details every stage of its construction, inviting you to experience the fascinating era in which it was built. Accompanied by an explanatory text, this tray not only serves, but educates and captivates.
Available in two sizes, the large tray measures 39 cm x 15.50 cm, offering a wider panorama, while the smaller model, measuring 19 cm x 15 cm, is perfect for everyday use or as a decorative piece. Whether for yourself or as a gift for someone special, this tray is much more than a simple accessory: it's a piece of Paris, a fragment of history, a timeless souvenir.
No customer reviews for the moment.
2 other products in the same category: