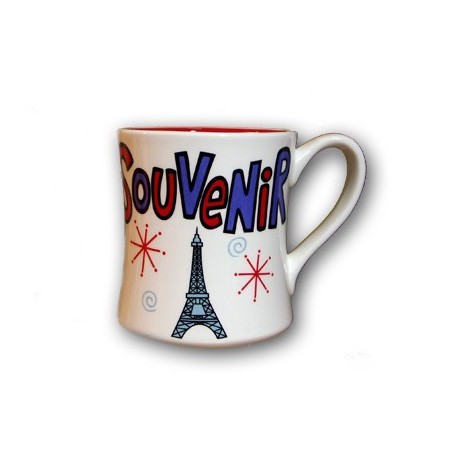  
Eiffel Tower Souvenir Mug
Succumb to Parisian elegance with this Eiffel Tower mug! In white porcelain with a delicate Eiffel Tower and bright red interior, it recalls the magic of Paris with every sip.
100% secure payment
with Stripe and Paypal
Free delivery from 50€ onwards
of purchase in metropolitan France
Fast delivery
orders prepared with care and shipped quickly
Immerse yourself in the timeless charm of Paris with our Souvenir Tour Eiffel mug. Made from high-quality white porcelain, this mug is the perfect combination of aesthetics and functionality. Its bright red interior evokes the love and passion of the City of Light. On its surface, an artistic representation of the Eiffel Tower stands proudly, capturing the very essence of this iconic monument. The inscription "Souvenir" is written with a whimsical touch, recalling sweet moments spent in Paris or dreams of future visits. Measuring 11 x 9 cm, this mug is the perfect size for your morning coffee or evening tea. A souvenir to carry away, an experience to savor every day.
No customer reviews for the moment.
16 other products in the same category: