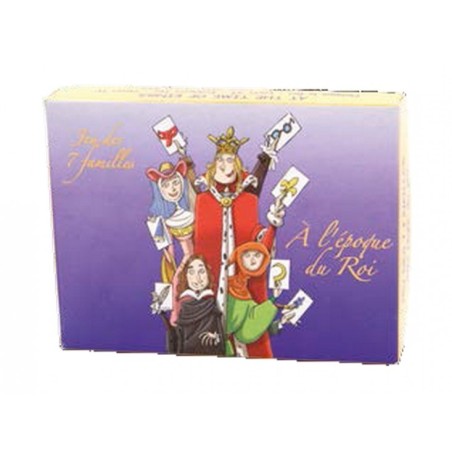  
7 families game - In the King's time
Immerse yourself in the history of Paris with the 7-family game "A l'époque du Roi". With Philippe le Bel, Louis XVI and many others, rediscover the magic of Paris through the ages. Rules included!
100% secure payment
with Stripe and Paypal
Free delivery from 50€ onwards
of purchase in metropolitan France
Fast delivery
orders prepared with care and shipped quickly
Travel back in time through the streets of Paris and rub shoulders with the great kings who have left their mark on French history! Our 7-family game "A l'époque du Roi" takes you back to a time when Paris was the center of royal power. Each carefully chosen family represents an emblematic era of Paris: from Philippe le Bel to Louis XVI.
The design of each card has been meticulously crafted to capture the essence of each reign, from court intrigue to great discoveries. Each king tells a story, each card a piece of history. Whether you're a history buff or simply looking for a captivating game for family evenings, "In the Time of the King" is the perfect choice.
In addition to the game itself, we've included a set of rules to ensure that every game is both fun and educational. It's more than just a game, it's an immersive experience to share.
No customer reviews for the moment.