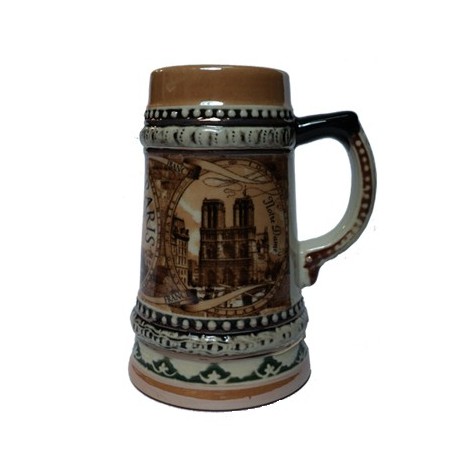  
Authentic Paris Beer Mug
Discover the Chope de Bière Paris Authentique, in delicate porcelain, illustrated with Parisian scenes in sepia tones. An ideal size for savoring your moments. Made in Europe.
100% secure payment
with Stripe and Paypal
Free delivery from 50€ onwards
of purchase in metropolitan France
Fast delivery
orders prepared with care and shipped quickly
Immerse yourself in the romantic atmosphere of Paris with every sip of our Authentic Paris Beer Mug. This elegant porcelain mug, 8 cm high and 4.50 cm in diameter, reflects the finest European craftsmanship. The sepia-toned illustrations adorning this mug evoke timeless memories of the City of Light. Imagine strolling along the Seine or lingering under the Eiffel Tower, while sipping your favorite beer. Thanks to its small format, it's perfect for authentic tastings. It's more than just a mug, it's a trip to Paris at your fingertips.
No customer reviews for the moment.
11 other products in the same category: