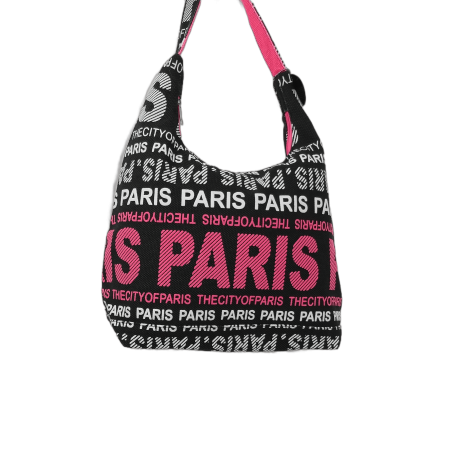  
Bag City of Paris
Capture the essence of the City of Light with the "City of Paris" bag, your ideal companion for taking a piece of Parisian magic with you wherever you go. Crafted from sturdy canvas and embellished with the emblematic inscriptions "the city of Paris" and "paris", this bag is not only a chic fashion accessory, but also a wearable tribute to one of the world's most beloved cities.
100% secure payment
with Stripe and Paypal
Free delivery from 50€ onwards
of purchase in metropolitan France
Fast delivery
orders prepared with care and shipped quickly
Treat yourself to a daily stroll along the banks of the Seine with our "City of Paris" bag, a creation that encapsulates the romance and elegance of the French capital. Imagined for Paris lovers, this 100% lined canvas bag is more than just an accessory; it's a true picture of Parisian life to take with you wherever you go.
Every detail of the "City of Paris" bag has been designed to combine practicality and aesthetics. With generous dimensions of 33 x 49 cm, it offers ample space for your daily essentials while remaining elegantly discreet. The bag's interior reveals a zipped pocket, guardian of your most precious treasures, and a dedicated pocket for your cell phone, so you can stay connected in any circumstance.
Wear this bag, and you'll be wearing a fragment of Paris. Whether it's a shopping trip or a relaxing outing, the inscriptions "the city of Paris" and "paris" will affirm your love for the city of a thousand lights. Let the aura of this bag transport you, and feel Parisian wherever you go.
No customer reviews for the moment.
16 other products in the same category: