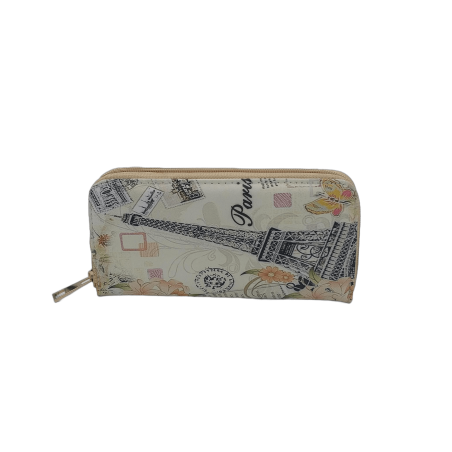  
Illustrated Paris Wallet
Embrace Parisian Charm with Our Paris Illustrated Wallet
High-Quality : Crafted for durability and elegance.
Parisian Design : Various illustrations capturing the essence of Paris.
Convenient & Secure : Three compartments and zipper closure for easy organization.
Ideal Size : 19 cm x 9 cm, perfect for everyday use.
Detachable Strap : Flexibility and style at your fingertips.
100% secure payment
with Stripe and Paypal
Free delivery from 50€ onwards
of purchase in metropolitan France
Fast delivery
orders prepared with care and shipped quickly
Dive into Parisian elegance with our Paris Illustrated Wallet, a must-have accessory for those who cherish the beauty of the City of Lights.
This wallet is not just a practical item, it's a true work of art. Each design features a delicate and carefully chosen illustration, representing the iconic monuments and vibrant life of Paris. Imagine strolling through Parisian streets, with its picturesque cafés and historic monuments, every time you open your wallet.
Its high-quality design ensures not just remarkable durability but also refined elegance. With three spacious compartments and a sturdy zipper closure, your belongings are organized and secure. The size of 19 cm x 9 cm makes it ideal for daily use, while the detachable strap adds a practical and stylish touch.
Whether you're a lover of Paris or seeking a special gift, this wallet is a perfect choice that combines utility with Parisian charm.
No customer reviews for the moment.
16 other products in the same category: