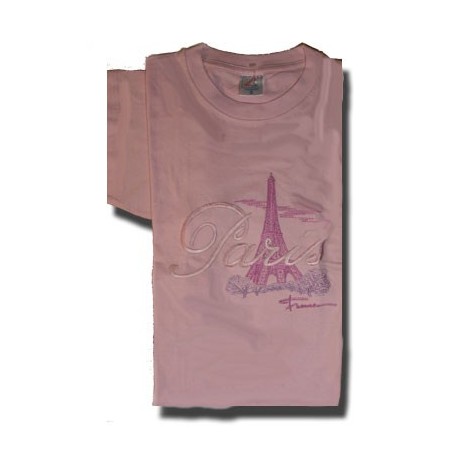  
Paris Tree T-shirt
Discover the Paris Tree T-shirt, a 100% cotton textile work of art featuring the Eiffel Tower and the natural charm of Paris. Designed for lovers of the City of Light, this T-shirt is embellished with elegant embroidery and the words "Paris" and "France".
100% secure payment
with Stripe and Paypal
Free delivery from 50€ onwards
of purchase in metropolitan France
Fast delivery
orders prepared with care and shipped quickly
Treat yourself to a Parisian getaway without leaving home with our Paris Tree T-shirt. Made from soft, durable cotton, this T-shirt guarantees not only maximum comfort but also exceptional longevity. The centerpiece is a detailed embroidery that majestically depicts the Eiffel Tower surrounded by lush trees, capturing the essence of Paris and its ecological richness. The words "Paris" and "France" intertwine in the design, adding an authentic finishing touch. This t-shirt is the epitome of Parisian style and French art de vivre. Perfect for travelers at heart or those looking to add a touch of European elegance to their wardrobe.
No customer reviews for the moment.
16 other products in the same category: