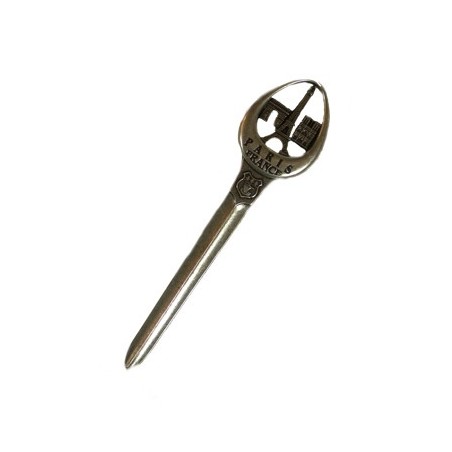  
Monuments paper cutter
Let yourself be seduced by our Monuments paper cutter, combining elegance with the emblematic symbols of Paris. Featuring the Eiffel Tower, Arc de Triomphe and Notre-Dame, this everyday tool takes you on a journey with every letter you open. Proudly Made in France.
100% secure payment
with Stripe and Paypal
Free delivery from 50€ onwards
of purchase in metropolitan France
Fast delivery
orders prepared with care and shipped quickly
Monuments letter openers: A trip to Paris at your fingertips.
Opening a letter becomes a true Parisian experience with our exclusive paper cutter. Finely crafted, this metal letter opener is more than just an instrument: it's a celebration of French heritage. At the tip, a glittering drop encapsulates the essence of Paris: the majestic Eiffel Tower, the imposing Arc de Triomphe and the sublime Notre-Dame. An unrivalled trio for lovers of the capital. The inscription "Paris France" is delicately engraved, a proud reminder of its origin. At 16 cm long, it's both functional and decorative. Let your mind wander to the romantic streets of Paris with each letter you open. What's more, bearing the "Made in France" guarantee, you're assured of acquiring a quality product, rich in history and know-how.
No customer reviews for the moment.
4 other products in the same category: