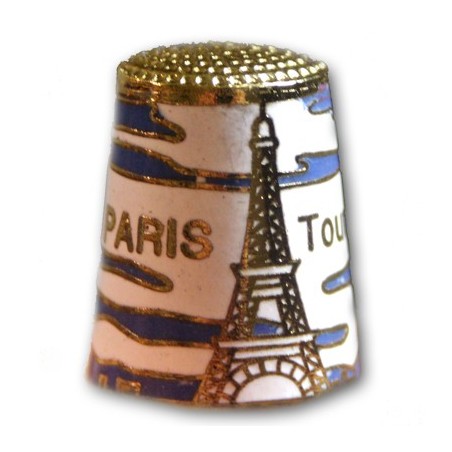  
Colored thimble Eiffel Tower
Unveil the charm of Paris with this colorful thimble adorned with a golden Eiffel Tower. A blend of elegance and functionality for lovers of sewing and the City of Light.
100% secure payment
with Stripe and Paypal
Free delivery from 50€ onwards
of purchase in metropolitan France
Fast delivery
orders prepared with care and shipped quickly
Every trip to Paris leaves an indelible imprint on the soul, and this thimble is the perfect reminder of those unforgettable moments. Meticulously crafted, this metal thimble boasts a brightly colored paint scheme, featuring the majestic Eiffel Tower in gold. The inscriptions "Paris" and "Tour Eiffel" engraved in gold add a touch of authenticity, recalling the sweet moments spent in the City of Love. With its compact size of 2 x 2 cm, it's as much a sewing tool as a collector's item. Whether you're a dressmaker or a collector, this thimble is the perfect blend of Parisian art and functionality, reminding you every day of the cobbled streets and twinkling lights of Paris.
No customer reviews for the moment.